Archet is a Japanese bow making company that produces a wide range of fine bows for violins, viola, cellos and double basses. All bows are made in the French bow making tradition and are modeled on the works of the most influential French makers such as Tourte, Peccatte and Sartory. Over the past 25 years Archet have accumulated a very large stock of Pernambuco from Brazil which allows them to select the most suitable materials for each grade of bow.
Awards
The bow makers in charge of the workshop also produce their own top range of bows and have won awards or certificates in various international bow making competitions.
• Gold medal at the VSA, 1994 (Cello bow by Kunitaka, brand name 'Cuniot Hausett')
• Silver Prize at Manchester International Festival, 1995 (Cello bow by Kunitaka, brand name 'Cuniot Hausett')
• Certificate of merit at VSA, 1994 (viola bow by Hideaki Nakanish)
• Certificates of merit at VSA, 1996 (violin, viola and cello bows by Hideaki Nakanish)
Clients
Archet are proud to include amongst their clients many fine musicians such as Pinchas Zukerman, Augustin Dumay, Mariko Senju, Masafumi Hori, Tsugio Tokunaga and Yuri Bashmet.
Bow range
KG Instruments has obtained a small sampling of Archet products to allow us to introduce these fine bows to the musicians of Australia. We currently have the following violin bows available:
PE 1005 • Peccatte model, selected pernambuco, silver mounted ebony, also available with silk lapping:
PE Pro • Peccatte model, excellent old pernambuco, gold mounted ebony: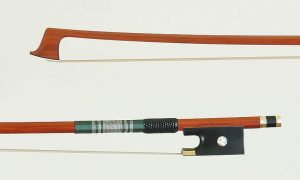 PE Trad-G • Peccatte model, selected old pernambuco, gold mounted ebony: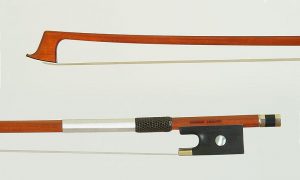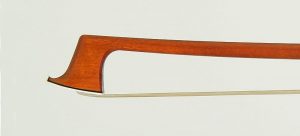 SA 1006 • Sartory model, selected pernambuco, silver mounted ebony, also available with silk lapping:
SA Pro • Sartory model, excellent old pernambuco, gold mounted ebony: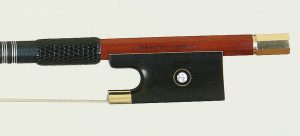 SA Trad-G • Sartory model, selected old pernambuco, gold mounted ebony:
Other bows in the range are:
PE Trad-S • Peccatte model, selected old pernambuco, silver mounted ebony
PE Solo • Peccatte model, excellent old pernambuco, gold mounted ebony
SA Trad-S • Sartory model, selected old pernambuco, silver mounted ebony
SA Solo • Sartory model, excellent old pernambuco, gold mounted ebony
TO Pro • Tourte model
TO Solo • Tourte model
1004 • Sartory or Peccatte models, selected pernambuco, silver mounted ebony
1003 • Sartory or Peccatte models, pernambuco, nickel silver mounted ebony